Houston Natural Mattress is a home-grown, locally-owned Houston mattress store that offers the finest in natural, organic, & high-tech mattresses and sleep systems, as well as organic bedding, since 1999. Owner Shane Coker & Family, as well as sleep experts Louis Phillips & Dustin Reiter strive to bring our customers simply the finest in high-tech clean sleep technology at the lowest prices in Houston. Most of our people have been with us for over a decade, and many of the senior members hold stake in the company. We offer a 100 Night Worry-Free Sleep Trial, Lowest Price Guarantee, Free White Glove Delivery, 0% Interest Financing, and the finest customer service you'll experience. Our people are salaried and do not work on commission. All told from all sources, we have over 1000+ 5-Star customer reviews. Thank You for allowing us to serve you healthy sleep, for a quarter century now. 🙂
Chemical Free Mattresses for Healthier Living
Some mattresses contain numerous chemicals that seep into your living space. Popular mattresses are tested by Greenguard vacuum chambers to determine what chemicals these mattresses contain. Some mattresses contain up to 64 chemical compounds and nine known carcinogens! We believe that a good mattress should not be a health risk. Choose a mattress that won't poison you or your bedroom.
A natural and organic mattress isn't any less comfortable; it's just less harmful. Our mattresses contain all-natural, hand-tapped Talalay milk sap latex from the Hevea Brasiliensis tree, certified organic American cotton, and certified organic California wool. At Houston Natural Mattress, we only stock mattresses made in the United States, with many of them made in Texas. Our mattresses don't contain chemical fire retardants or other materials that could damage your health.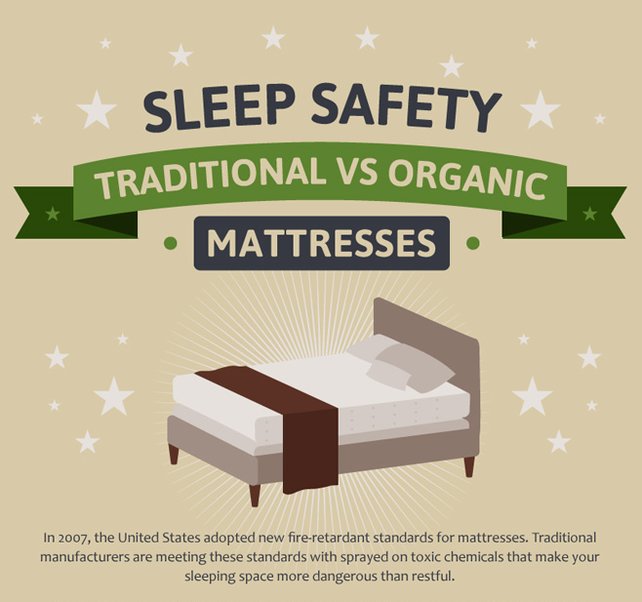 Click here to see the entire graphic >>
Our organic mattresses are made with well-being in mind. They do not contain chemicals that can harm you or ignite an allergic flare. The entire manufacturing process is aimed at removing harmful materials from the most important item in your home: your mattress.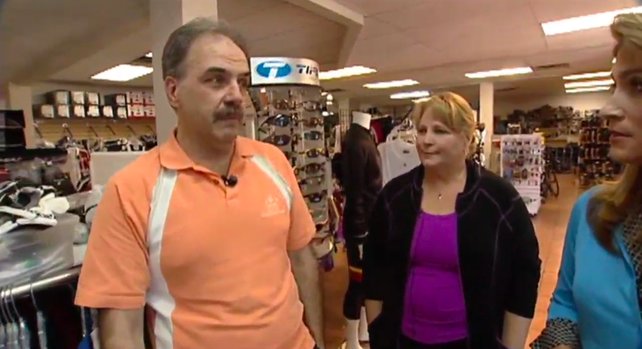 Sleeping Is Believing
We believe in our mattresses – so much so that we insist you try one before you commit to a purchase. Our customer service is the best in the industry, meaning we want you to be sure that this mattress is the perfect fit for you. You spend 8 hours a night with your mattress, so why rush the decision?
This is why we offer a 100 Night Sleep Guarantee. If for any reason you are not happy with your selection, you are not stuck with it! For more info, please see our store policies.
Don't Pay a Fortune for Good Sleep
Your budget determines a lot, and we understand that not everyone can afford to pay thousands for a good mattress. That's why our mattresses are priced at competitive, reasonable rates. We are not out to rob you – our goal is giving you a great night's sleep that you can afford!
Look through the showroom, and then talk with our friendly, welcoming sales associates. They will introduce you to our line of organic mattresses without the pressure of other sales teams. We want you to feel comfortable and valued as you find the mattress of your dreams.